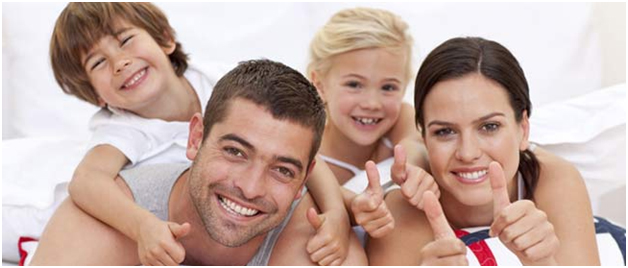 The end of the school year couldn't come fast enough for me this year. I am the world's worst end of school year Mom. My kids were lucky to leave the house with two matching shoes. Homework? No worries kids, you both have done enough all year. Honestly, their teachers should have been thankful my children were still even showing up to school. I think I'm tired. Tired of the busyness, the running around, the homework—tired of being stretched thin and not having enough time for what really matters.
I'm feeling so ready for summer, for the end of the rush out the door in the morning and a break from the routine. For time to reconnect, slow down, and make memories together as a family.
Growing up in the country meant that I spent my childhood summers swimming until we looked like prunes, building forts outside with my siblings, and looking forward to family trips to visit family in New Orleans. Days were slow and I loved it that way—there was plenty of time to read a favorite book, play with friends, and help my mom with chores. There was time to get bored.
Recently we had the opportunity to spend the weekend on my friends' farm; giving my kids a taste of the slow summer days and a new appreciation for hard work. Living in the city does not allow my children to experience the country summers I grew up loving. I so enjoyed watching them run around the fields, driving a giant tractor, helping with animals, and picking crops. We are eager to spend more time there and enjoy the quiet, slow days.
No matter where you spend your summer—whether you're on a farm or simply at home—the joys of summer are simple to create. It's the lack of schedule, the slow mornings and carefree days. It's taking a break from the busyness to explore outdoors, splash in the pool, and read books in the sun.
If a carefree, slow summer is at the top of your priority list, I hope you enjoy this collection of tips designed to help you keep your summer slow and meaningful.
Be present.
A slow summer isn't just for your kids; it's for you too. Be all in.
Learn to say no.
You don't have to do it all.
Double the amount of time you spend outdoors.
With our family, getting outdoors helps us eliminate distractions and build connections.
Be Adventurous.  
This is as much about the spirit of your adventures as it is the adventures themselves. Even a simple outing to climb trees can feel like a grand adventure with the right framing.
Limit structured activities.
For our family, it has felt right NOT to schedule sports in the summer months. We like to leave these weeks open so that we're free take a spontaneous day trip… or never change out of our pajamas and watch Netflix all day.
Design a loose schedule.
A flexible routine gives kids some predictability and helps you ensure that you make room for outings and activities that matter to you.
Set limits on screen time. 
Conveniently, limiting screen time often opens the door for more time spent outdoors.
Journal your favorite summer memories, big and small.
Journaling helps me and my children be more mindful, to focus on the small joys.
Don't let boredom scare you.
In fact, it's good for kids to get bored. It compels them to get creative, to problem solve, and to take some accountability for making their summer the best it can be!
Learn for the sake of learning.
We don't do anything too in depth as far as learning goes in the summer, but we do fit in some learning activities that we don't have as much time for in the school year.
Give simple service.
I love to do a few things each summer that remind our kids to think of someone other than themselves.
Stay up late.
What's summer without the occasional delayed bedtime? Leave time for late night adventures…. Even if it's just to buy ice cream at 10pm.
Experiment and create some summer traditions.
Over the years, we've tried out dozens of activities and noted which ones made the biggest impression on our kids.
Let go of the guilt.
It's so easy as parents to fixate on the things we're not doing when we choose to take a slower pace. But an unhurried, no-pressure summer isn't a waste of time; it's a way to reconnect as a family and to remind ourselves that our days are meant to be lived, not just counted.