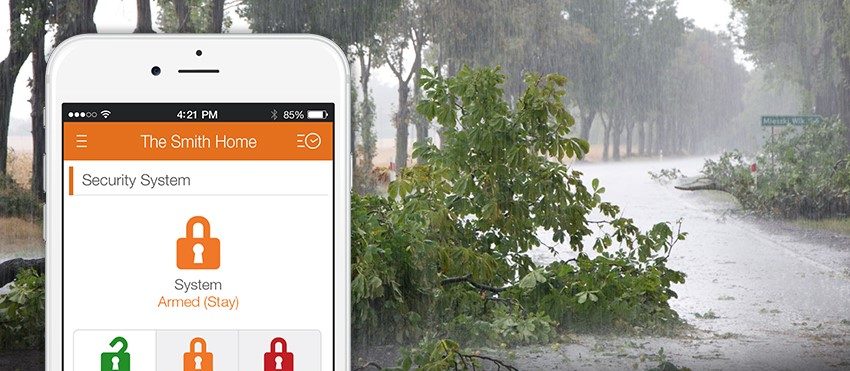 Our weather is so unpredictable. One minute you're laying in the sun, the next, you're running for cover from a rainstorm that crept up out of nowhere.
Most of the time, a soaking is the worst that happens. However, thunderstorms can bring flooding, downed trees and even tornadoes to your neighborhood with little warning.
It's good to be prepared for storms and Sentry Security can help. Our smarter home security technology alerts you to danger and proactively protects your home when rain and storms strike.
Power Outages
Your home shouldn't lose its security just because it loses power. Sentry Security Solutions security systems have 24-hour battery backup for weather emergencies, and a cellular connection that can still signal for help no matter if your power, phone line and internet are out. Your home stays secure and connected to our professional monitoring station until your power comes back.
Tornadoes
We have numerous reviews from users regarding emergency weather alerts. One of our most dramatic testimonials comes from a single mother in Burleson, TX. Last year, a Sentry Security (powered by Alarm.com) Severe Weather alert warned her that a powerful tornado had touched down near her house. The alert gave her and her family time to take shelter in a bathroom before the tornado hit. She credits the service with helping keep her family safe.
No matter what the weather, your home is proactively protected with Sentry Security Solutions. For more ways we can protect you from the elements, click here.