SECURITY SOLUTIONS FOR
MULTI-TENANT HOUSING

DFW's first choice in security and surveillance solutions you need
to protect your properties and keep tenants safe.


SMART HOME SECURITY SOLUTIONS

Get the best-in-class security and the latest smart home automation.
Choose from 3 affordable packages.
WE'VE GOT YOU COVERED.
We bring 21 years of experience in residential and commercial security. We are a company focused on delivering only the best results for our clients, and our community.

Welcome to a new way to secure your home with the ability to manage your system from the palm of your hand.

Our professionally trained Security Consultants and Technicians are 100% focused on designing and installing the right system for your business needs.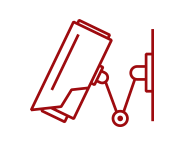 Sentry Security focuses on providing a seamless surveillance experience while creating lifetime customers.

Now available, Sentry CS2 – with Sentry Cloud Security Storage, you're able to record and store hi-resolution camera imaging directly to the cloud.
BEST TECHNOLOGY. BEST FEATURES.
Sentry Security offers the latest technology in smart automation, security, surveillance and access control for property managers, home owners and businesses.
We Stand Behind Every Product We Sell.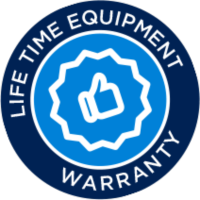 Get a Free Quote
Please call 855-928-2450 or fill out the form below.
Sentry Smart Home Packages
We have a wide range of affordable packages to meet your needs. Please contact us, we'd love to hear from you.
Secure
✓ 1 touchscreen panel
✓ 3 door/window sensors
✓ 1 motion detector
✓ 1 key fob
✓ 1 yard sign
✓ Severe weather alerts
✓ Sentry Live wireless communication
✓ Free app for remote monitoring
Inquire
Lifestyle
✓ 1 touchscreen panel
✓ 3 door/window sensors
✓ 1 motion detector
✓ 1 key fob
✓ 1 yard sign
✓ Severe weather alerts
✓ Sentry Live wireless communication
✓ Free app for remote monitoring
✓ 1 smart thermostat
✓ 1 small appliance control
✓ Remote temperature control
✓ Energy savings
✓ 1 video camera
✓ 1 electronic door lock
✓ Video surveillance
Inquire
Smart 360
✓ 1 touchscreen panel
✓ 3 door/window sensors
✓ 1 motion detector
✓ 1 key fob
✓ 1 yard sign
✓ Severe weather alerts
✓ Sentry Live wireless communication
✓ Free app for remote monitoring
✓ 1 smart thermostat
✓ 1 small appliance control
✓ Remote temperature control
✓ Energy savings
Inquire
Words From Our Happy Clients